Worldwide contest where history is being made.
Share your aquascape with people around the world and enjoy it together.
IAPLC (The International Aquatic Plants Layout Contest) is an international planted aquarium competition where participants compete with each other for their original "aquascapes" created in aquaria. The participants submit one picture of their aquascapes taken in the current year, and submitted works from all over the world are evaluated by judges who are well-versed in the industry. That's how the Grand Prix of the year is determined. The contest started with 19 participating countries and 557 works in total entered in 2001, and the total application number and participating counties are increasing every year. Currently, with participating countries more than 60 and the total application number about 2,000, history of the IAPLC is being made as a worldwide contest.
Not only enjoy the planted aquarium as a personal hobby, but enjoy sharing your aquascape with people around the world and enjoy it together. The expansion of the contest is shared not only among those participating the contest but also with people who are interested in the planted aquarium hobby. As a result, the IAPLC has grown into something that attracts a lot of attention.
The World expands from Passion
The IAPLC will support passion that participants put into their aquascapes and continue to be the international competition for people who are serious about the planted aquarium.
Please share your masterpiece with the world.
IAPLC Support Shop
If you are worried like "I'm making a planted aquarium, but not sure about entering my work to a contest...." , we recommend you to reach out to shops listed as "IAPLC Support Shop" . Please visit IAPLC Support Shops for anything about the contest from asking for layout advice to requesting for assistance with the application process.
At the IAPLC Support Shops, original supporter's items are available for purchase.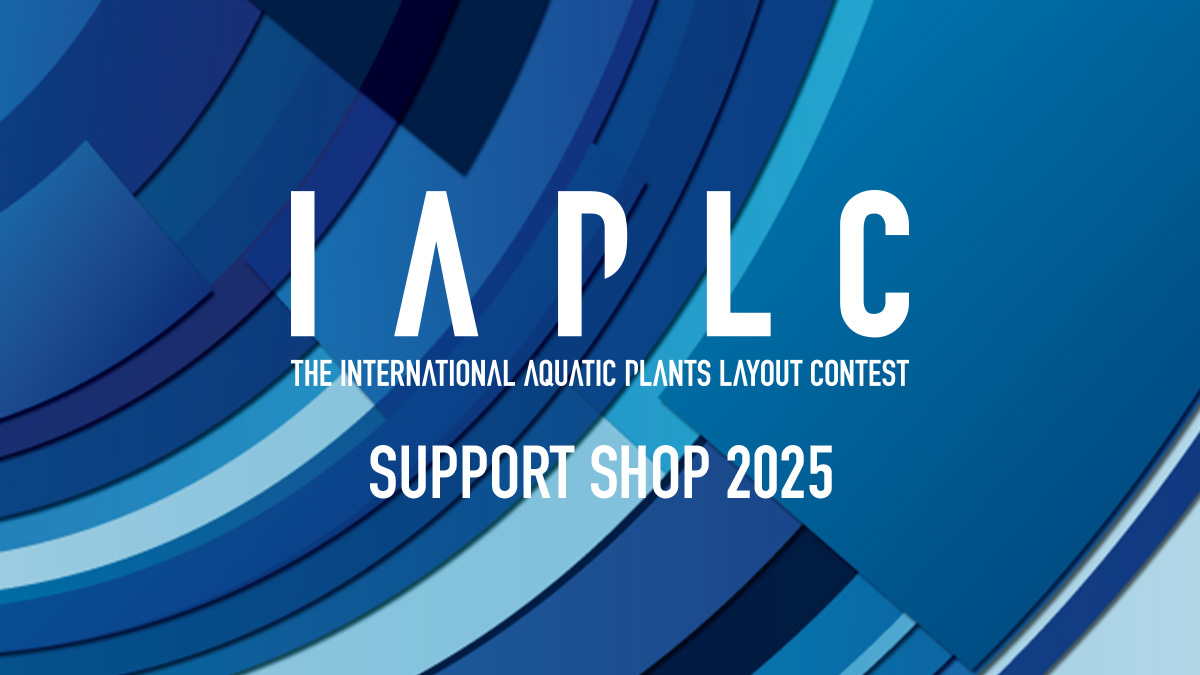 Application Submission / inquiry
AQUA DESIGN AMANO CO., LTD.
IAPLC Steering Committee
8554-1 Urushiyama, Nishikan-ku, Niigata-shi, Niigata, 953-0054 JAPAN
PHONE: +81-256-72-6666
E-mail: support@iaplc.com