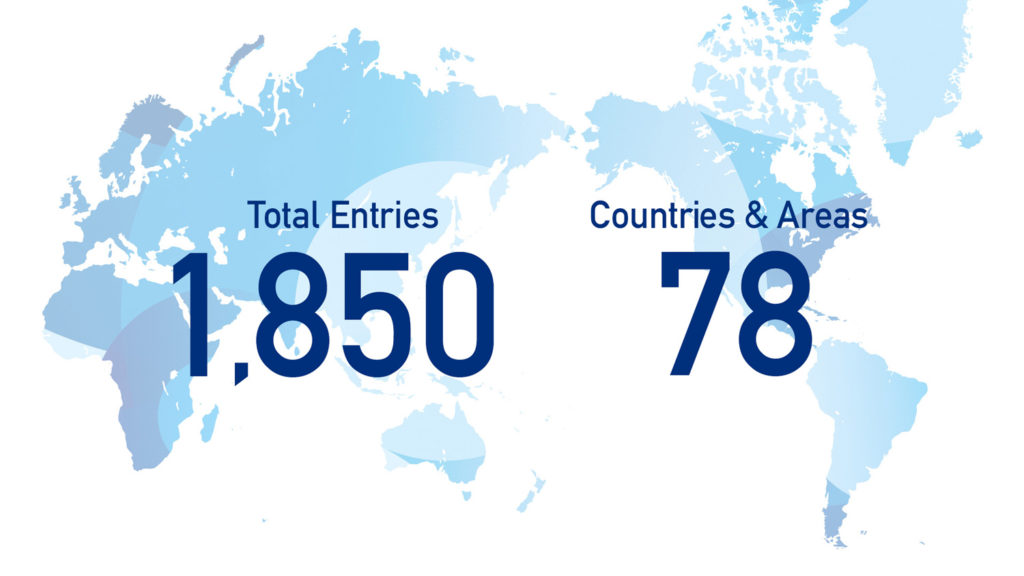 This year, we have received 1,850 works from 78 different countries and area. Thank you all so much for your many entries. Who will seize the Grand Prize title from among so many world-class works? The presentation of the top 100 works will be broadcasted worldwide simultaneously at 20:00 (JST) on August 26th (Sat), from the official ADA YouTube channel. Enjoy the livestream with your friends from around the world.
After the YouTube Live broadcast, we will reveal the 'IAPLC 2023 Top 300 works' on our site's 'PAST WORKS' page. Additionally, we plan to reveal the 'IAPLC World Ranking' on the IAPLC official Facebook page. Please look forward to it.
*We anticipate that concentrated traffic from 21:00 to 24:00 after the Youtube Live broadcast may make pages on the IAPLC official site difficult to read. If you have difficulties connecting, please try accessing it at a different time.
Countries & Areas
Applications
Japan
528
People's Republic of China
190
Germany
88
India
82
Malaysia
78
Vietnam
58
South Africa
57
Austria
54
Indonesia
50
Philippines
36
Brazil
32
Poland
30
Spain
30
Republic of Korea
29
Singapore
29
United States of America
28
Chinese Taipei
27
Italy
25
Thailand
22
France
21
Great Britain
21
Australia
20
Hong Kong, China
18
Mexico
18
Canada
16
Czech Republic
15
Sri Lanka
15
Bangladesh
14
Russian Federation
14
Romania
13
Portugal
12
Greece
9
Hungary
9
Macau, China
9
Chile
8
Costa Rica
8
Mauritius
8
Netherlands
8
Argentina
7
Denmark
7
Bulgaria
6
Peru
6
United Arab Emirates
6
Belgium
5
Colombia
5
Ecuador
5
Egypt
5
Israel
5
Qatar
5
Switzerland
5
Serbia
4
Ukraine
4
Brunei Darussalam
3
Islamic Republic of Iran
3
Maldives
3
Morocco
3
Slovakia
3
Sweden
3
Belarus
2
Croatia
2
Finland
2
Ireland
2
Mozambique
2
North Macedonia
2
Turkey
2
Zimbabwe
2
Algeria
1
Andorra
1
Bosnia-Hercegovina
1
Guatemala
1
Jordan
1
Lithuania
1
Luxembourg
1
Mongolia
1
Nepal
1
Norway
1
Pakistan
1
Saudi Arabia
1